About us
Nearly 15 years in and Debbie, Mark and the team are still passionate about making The Priests House the most stunning and iconic private venue in the heart of Yorkshire.
Find out more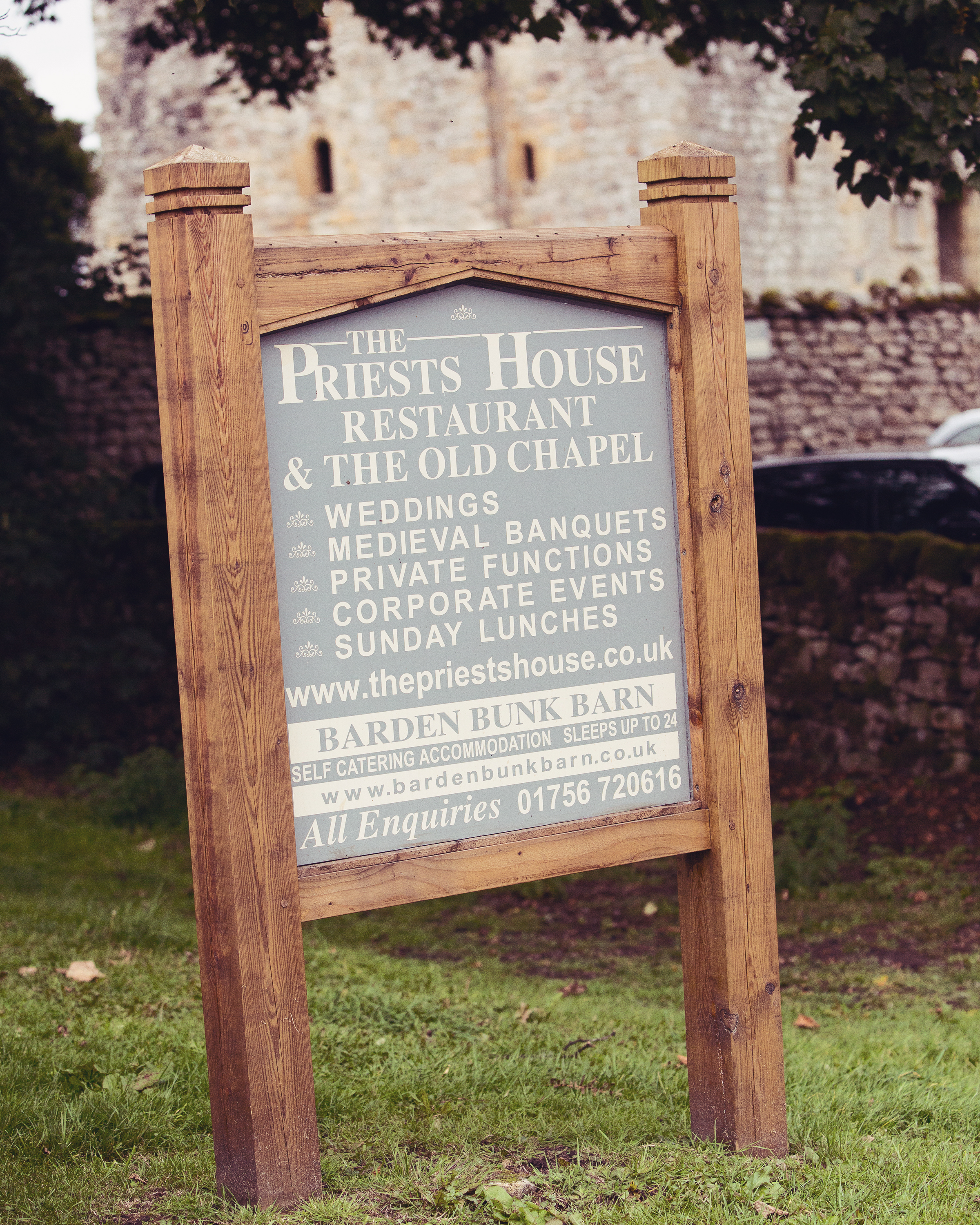 We already knew of The Priests House, a then busy tearoom and lunchtime restaurant to which many had fond memories. However, we felt it could be much more. The majesty of the setting, the unique building, the ruin of the Tower next door – it had everything. When the opportunity arose in 2004, we grabbed it with both hands and sold the existing restaurant in order to make our dream at The Priests House.
So with Debbie managing the front, Mark the kitchen and Steve doing all the behind the scenes stuff, a new period in the life of this site began. Gradually it has migrated from a restaurant and tearoom to a quality function venue, specialising in weddings, private celebrations and medieval nights, although we stay true to our roots by maintaining our Sunday lunches.
Over time, both Debbie's sons, Conor and Aaron together with friends have extensively contributed maintaining that passion that can only come from hands-on owners.
And here we are, many years later. It has not been without its difficulties! We've come a long way. Lots of love, loads of enjoyment and a fair bit of frustration and hard graft. It is not an easy building to run a function venue from and being Grade 1 listed, any fundamental improvements or changes seem to take an eternity!
It took twelve years of pushing, cajoling and working with the Estate and Heritage England to begin the Chapel renovation and bring it back into use for the enjoyment of the community at large. A further two years followed to build, and finally complete our brand new bathrooms in The Old Chapel.
..but now what a venue – everyone who steps through the Chapel doors is blown away. Let's not forget the House too – completely redecorated in the winter of 2018, it retains that genuine medieval ambience and is quite fabulous as a cosy, intimate space especially in those dark autumn and winter nights…
So if you value a venue where the owners and team are intrinsically part of the history and the where you will be looked after by them directly, then The Priests House is your ideal place.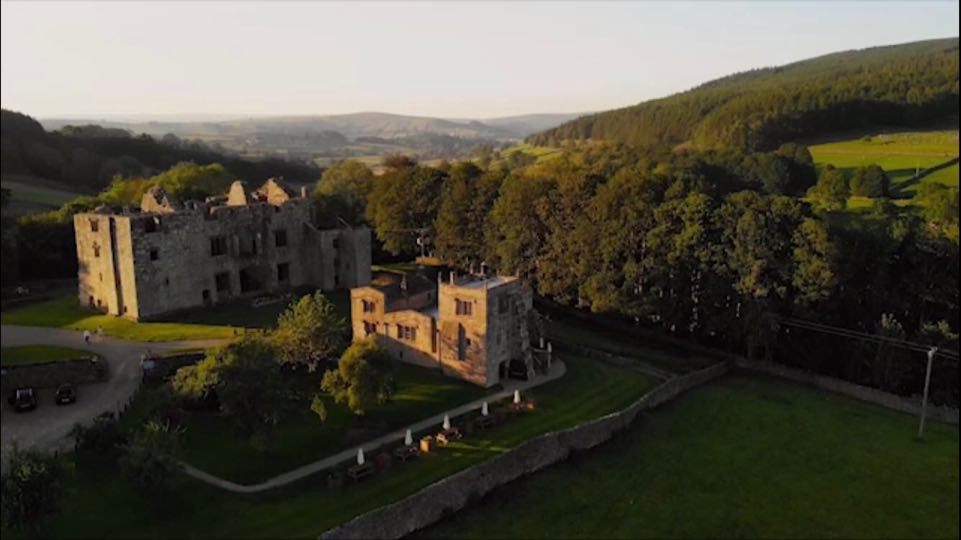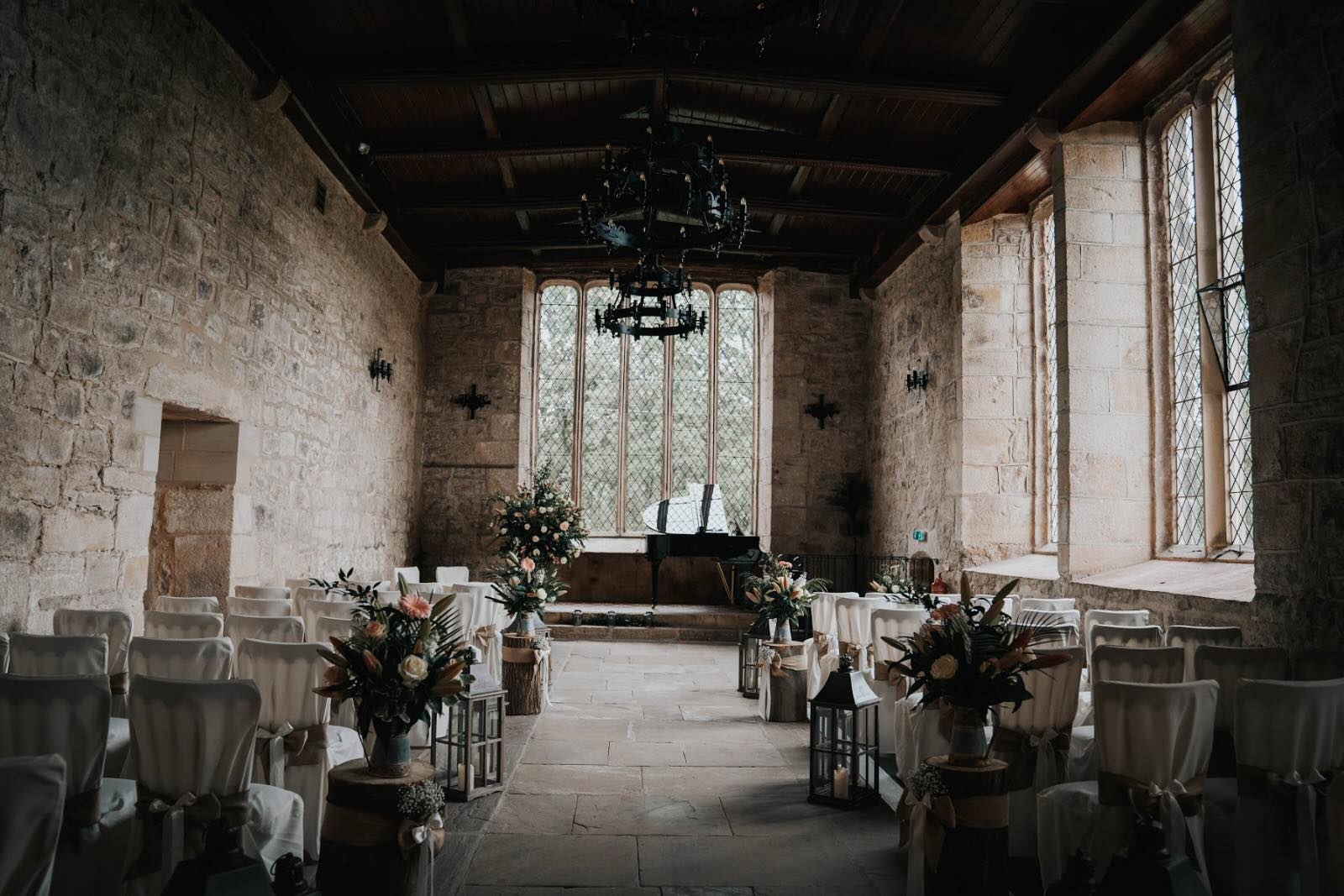 Flexibility
Being an independent business and knowing the venue inside out allows us to be as flexible and open as possible. However from many years of experience we know what will and won't work which we hope will contribute to the success of your event.
A personal touch
With the presence of the owners on site, we promise an unrivalled and unmatched personal service. It is our greatest testament seeing the high conversion of customers who become friends (and even suppliers and staff members)! 
Partner services
Over the last fifteen years of overseeing weddings and events we have worked with a portfolio of talent who we are happy to put you in contact with for your event. Including entertainers, DJ's, photographers and a fantastic relationship with North Yorkshire Registry Office.
Local produce
We take pride in using products that are as local as is feasible to do to make sure our meals are both fresh and delicious.  Clearly, we do not have too many Champagne growers in the Wharfedale valley….
In-house catering
All food is prepared and cooked by Mark whose top priority is that you are served only the best quality dishes whilst not leaving the venue hungry!
Decorations and floristry
Most decorations and floristy requirements for your event can be provided in-house by The Priests House. Debbie has overseen these areas for hundreds of weddings and events to rave reviews and is happy to utilise her multiple-time
award-winning skills for your occasion.
Don't just take our word for it

"The best food and service ever for our wedding. Everything as perfect and everyone went the extra mile! Gorgeous surroundings and very good value!"
Murry & Jill

"Had our wedding here which was beautiful and the staff were amazing...Debbie is like a free no fuss expert wedding planner! Also Sunday lunches here are delicious and such a stunning setting!"
Helen

"What a night! the whole setting for a medieval banquet was just perfect....and the food was just superb. A great experience".
Dave & family

"Great place great people! The lunch is something to experience with Mark who has a passion for bringing food alive and to another quality level! The setting is lovely in its historic grounds and a lovely experience too all in all i would have to give them 15 out of ten and then some!"
Pete & Lynne

Visit us
The Priests House
Barden Tower
Bolton Abbey
Skipton
North Yorkshire
BD23 6AS