A perfect venue in the heart of the Yorkshire Dales
We welcome you to The Priests House. We are hands on owners who will put everything into making your day special and memorable. By offering a personable service for weddings, special occasions, medieval banquets or corporate events, our exclusive venue provides an experience to remember.
Enquire today
Welcome to The Priests House
Nestled in the shadow of the impressive ruins of Barden Tower, a Grade 1 listed building with superb views of the valley and surrounding hills, The Priests House has a fine reputation for excellent cuisine and service. Whether for an intimate and exclusive wedding, a private function, corporate event or a genuine medieval banquet this is a unique North Yorkshire venue.
Both the House and the Chapel are steeped in history and charm. The House retains many of its original features such as the dark oak beamed ceilings, paned windows and real log fires and the Chapel has been recently renovated with its large airy windows, designed chandeliers and fabulous entrance. As soon as you set foot inside you know this is a place with a special ambience.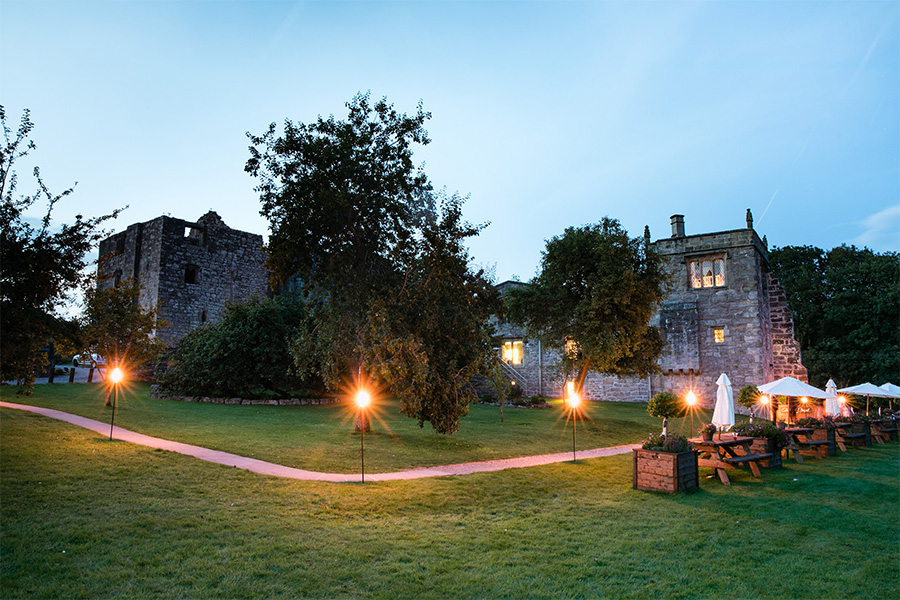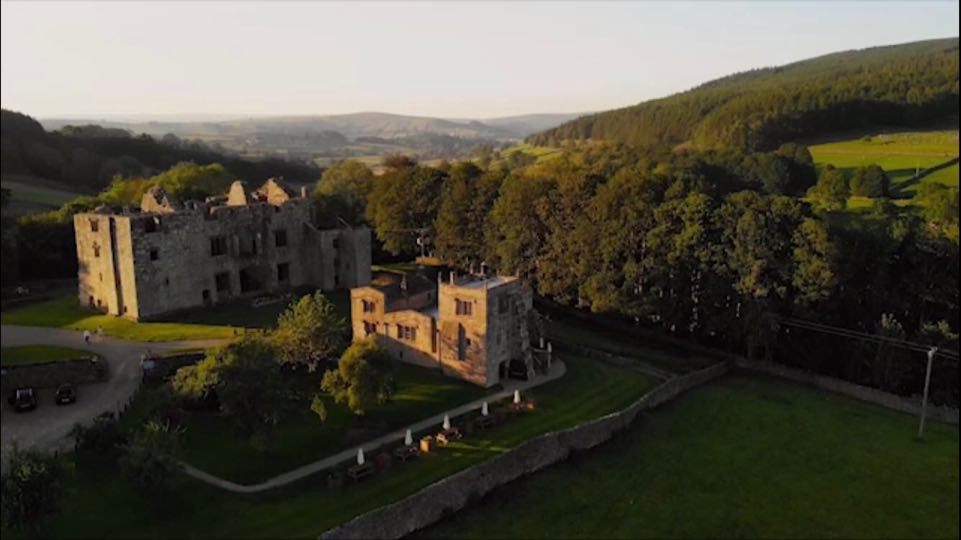 Weddings at The Priests House
Make your wedding day even more special
The Priests House is the perfect venue to celebrate the most important day of your life.
We combine an extremely experienced and enthusiastic team, an enchanting setting and
the ability to be as hands on or hands off as you like, to ensure it's not just the most important day, but the best day too.

"We just want to relive the day from start to finish over and over again".
Nicki & Faye
Wedding Open Weekend! 
 Saturday 25th November | 10:30 to 18:00 
Sunday 26th November | 11:00 – 15:00
A fantastic opportunity to come visit us, meet the team, ask a few questions, and see a range of our décor & flowers options! Booking not required.
We are opening later on the Saturday for those who would like to see what the venue looks like when the sun goes down, with the ambient lighting, candles and fire torches shining in all their glory! Perfect if you are having a winter/early spring twilight wedding. 
Experience The Priests House in its full. Not only is our venue perfect for corporate functions and dinners alike, we can offer Medieval Banquets which brings to life what our venue has to offer.
Perfect for team building, Christmas dinners, private parties, birthday parties or simply a unique experience.
Whether you are exploring our website for your special day, a celebratory occasion, a corporate event or for other enquiries, we always advise you to contacting us before turning up. This is to both guarantee that we are there to help you or to ensure you do not become a wedding crasher! Please follow the contact link below to book a meeting with the team about your event, enquire for extra information or to book a wedding tour. We are usually best available by phone from Thursday to Sunday.
Don't just take our word for it

"The best food and service ever for our wedding. Everything as perfect and everyone went the extra mile! Gorgeous surroundings and very good value!"
Murry & Jill

"Had our wedding here which was beautiful and the staff were amazing...Debbie is like a free no fuss expert wedding planner! Also Sunday lunches here are delicious and such a stunning setting!"
Helen

"What a night! the whole setting for a medieval banquet was just perfect....and the food was just superb. A great experience".
Dave & family

"Great place great people! The lunch is something to experience with Mark who has a passion for bringing food alive and to another quality level! The setting is lovely in its historic grounds and a lovely experience too all in all i would have to give them 15 out of ten and then some!"
Pete & Lynne
Wedding Open Weekend! 
 Saturday 25th November | 10:30 to 18:00
Sunday 26th November | 11:00 – 15:00

Visit us
The Priests House
Barden Tower
Bolton Abbey
Skipton
North Yorkshire
BD23 6AS