Experience a night to remember
Kings, queens, dukes, duchesses, counts, countesses, princes, princesses, marquis, marquises, barons, baronesses and lords of lower estate and other nobles are invited to a medieval banquet of some standing at the place known locally as The Priests House.
Find out more
Dine like a noble
No matter the occasion, a medieval night at The Priests House is a night to behold. This is an event of joviality amongst family, friends or colleagues, a time to get to know each other in a totally different environment. Picture the scene as you arrive….the backdrop of the historic Barden Tower casting an imposing shadow, the solitude of the location providing an eerie darkness, the flaming lanterns greeting you up the orchard path with period music wafting in the air, real log fires burning away in the bar and dining room and staff in period costume serving you warm mulled wine in goblets.
Dine majestically on a feast of local produce, spiced and prepared the traditional way. There will be no chips on the menu, no pizzas either. The menu can be flexed, but only in so far as ingredients that were used in true medieval times, before the arrival of the potato and the chicken tikka masala. Dressing up in medieval outfits all adds to the ambience.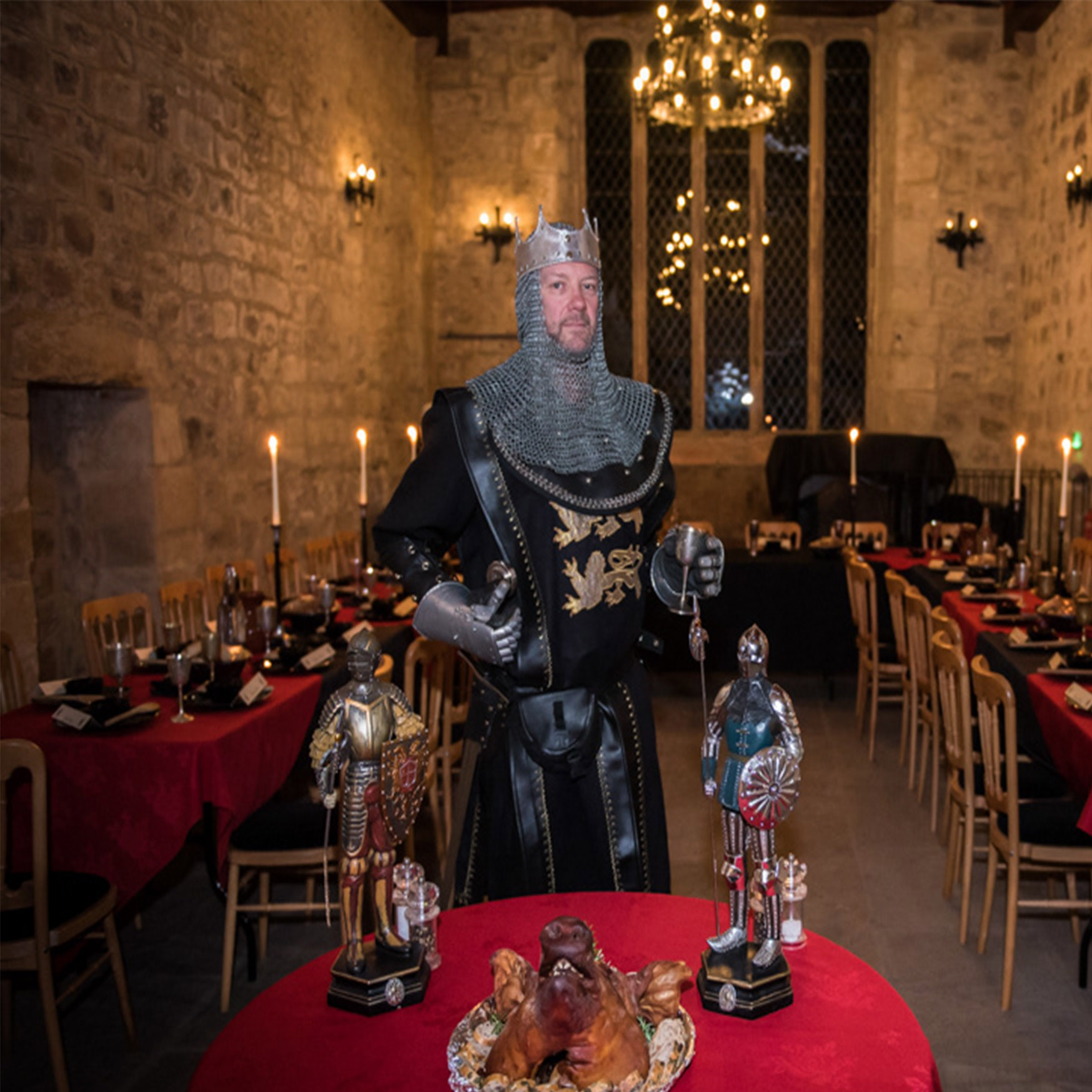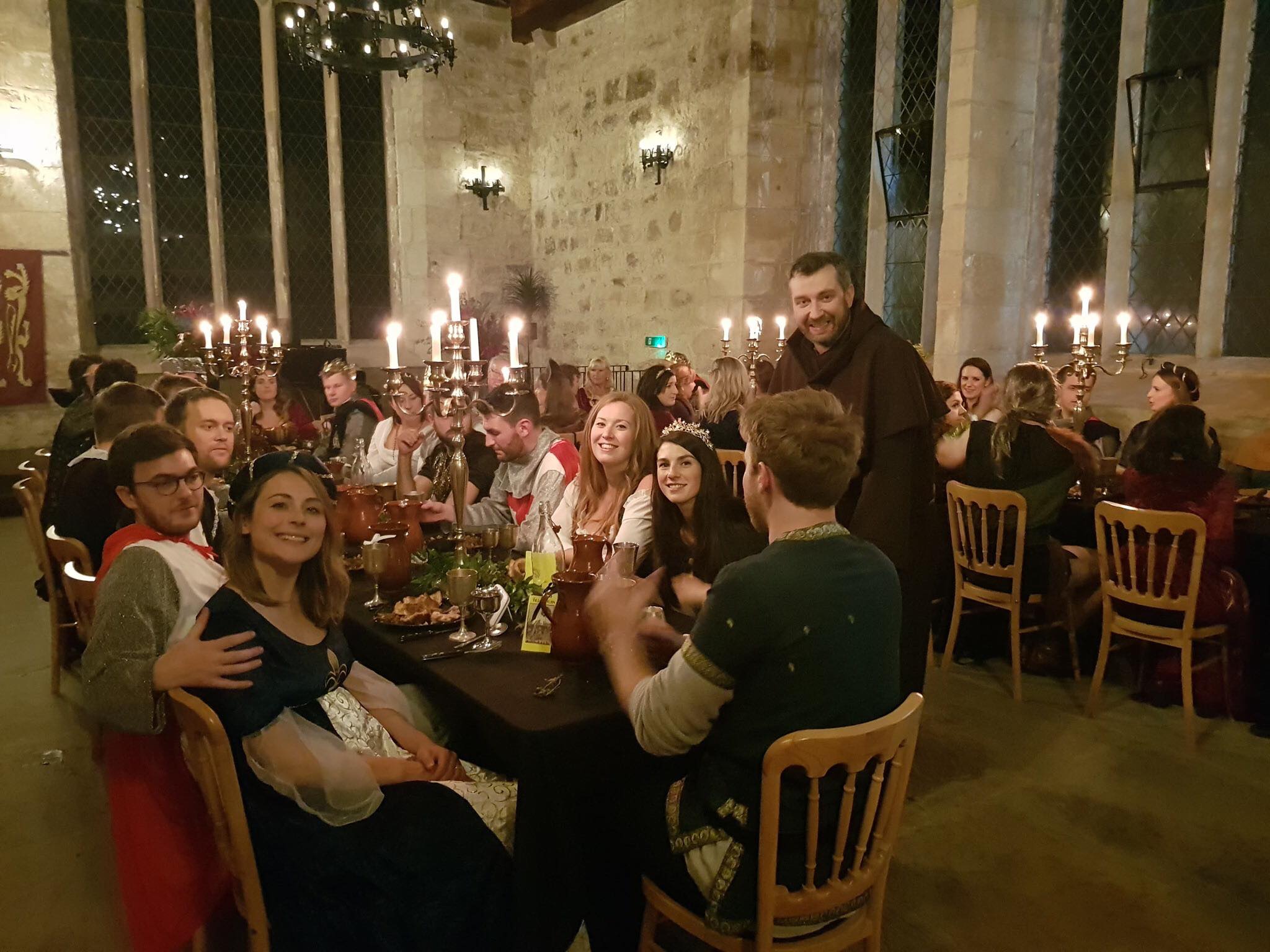 What we offer
Space may be at a premium in The Priests House itself but this just adds to the intimacy and authenticity of the atmosphere. Alternatively, for groups of more than 24 the newly refurbished Chapel provides an equally superb setting allowing for more space and options. For larger groups we can arrange for medieval entertainers.
Dine like Medieval royalty for £85 per person, which includes the menu, mulled wine on arrival and all of the wine and ale for the night. A typical menu is as follows:
Main Menu
Mulled wine
Mixed vegetable broth
Poachers salmon with wild dressed leaves
Roast poussin with thyme
Slow braised lamb shank, rosemary and red wine jus
Kings meat stew (rich stew of venison, pheasant, rabbit, beef)
Tartlet of apple and ginger with cinder ice cream
Cheeseboards
Vegetarian Menu:
Mulled wine
Mixed vegetable broth
Baked camembert studded with rosemary and herbs & cranberry compote
Stuffed bell pepper, oats and grains with a roast tomato sauce
Vegetable tower with celeriac, squash, aubergine and courgette topped with a red onion jam
Mixed vegetable stew
Tartlet of apple and ginger with cinder ice cream
Cheeseboards
Minimum numbers are 20. All food and allergy requirements can be catered for.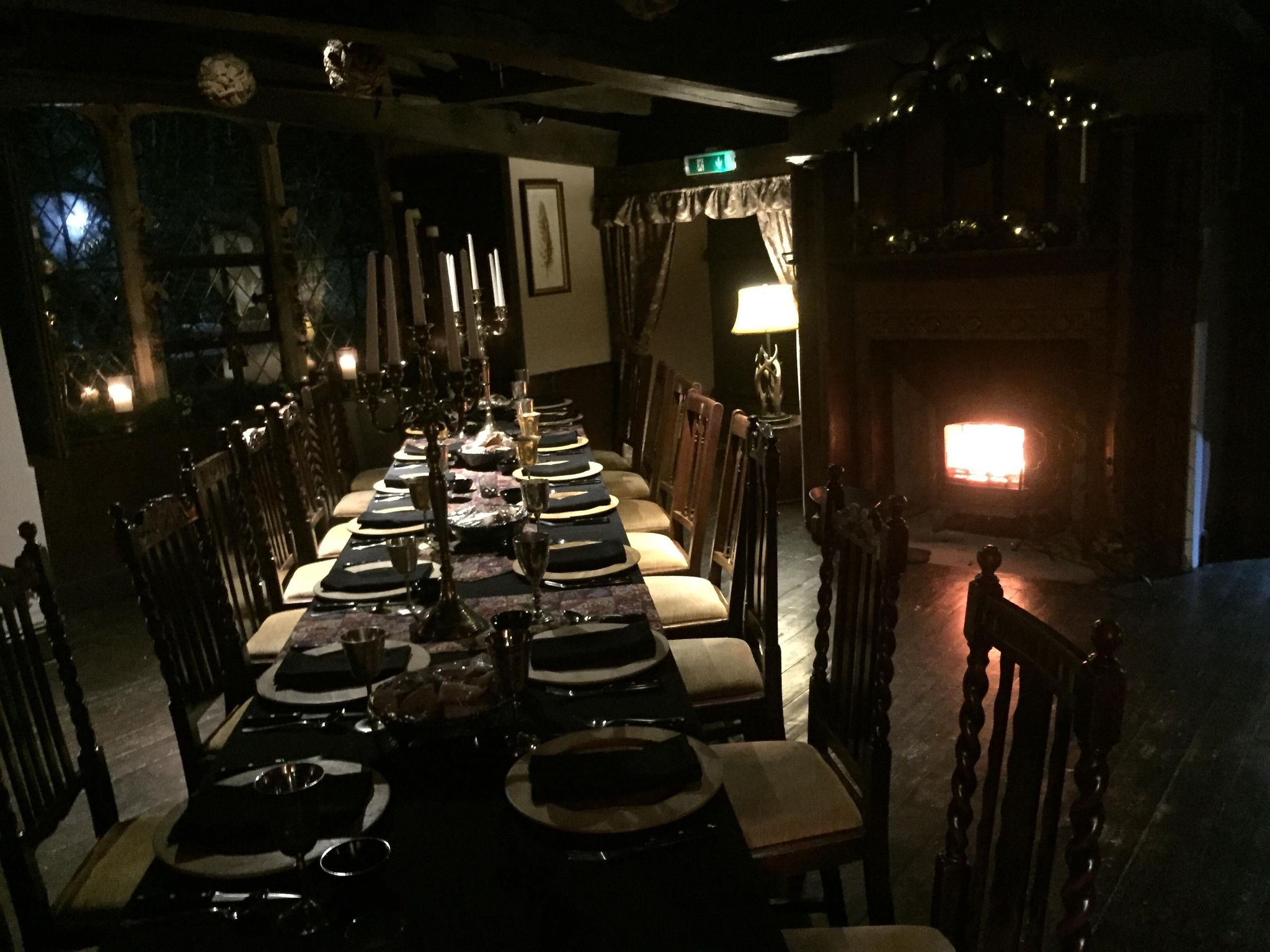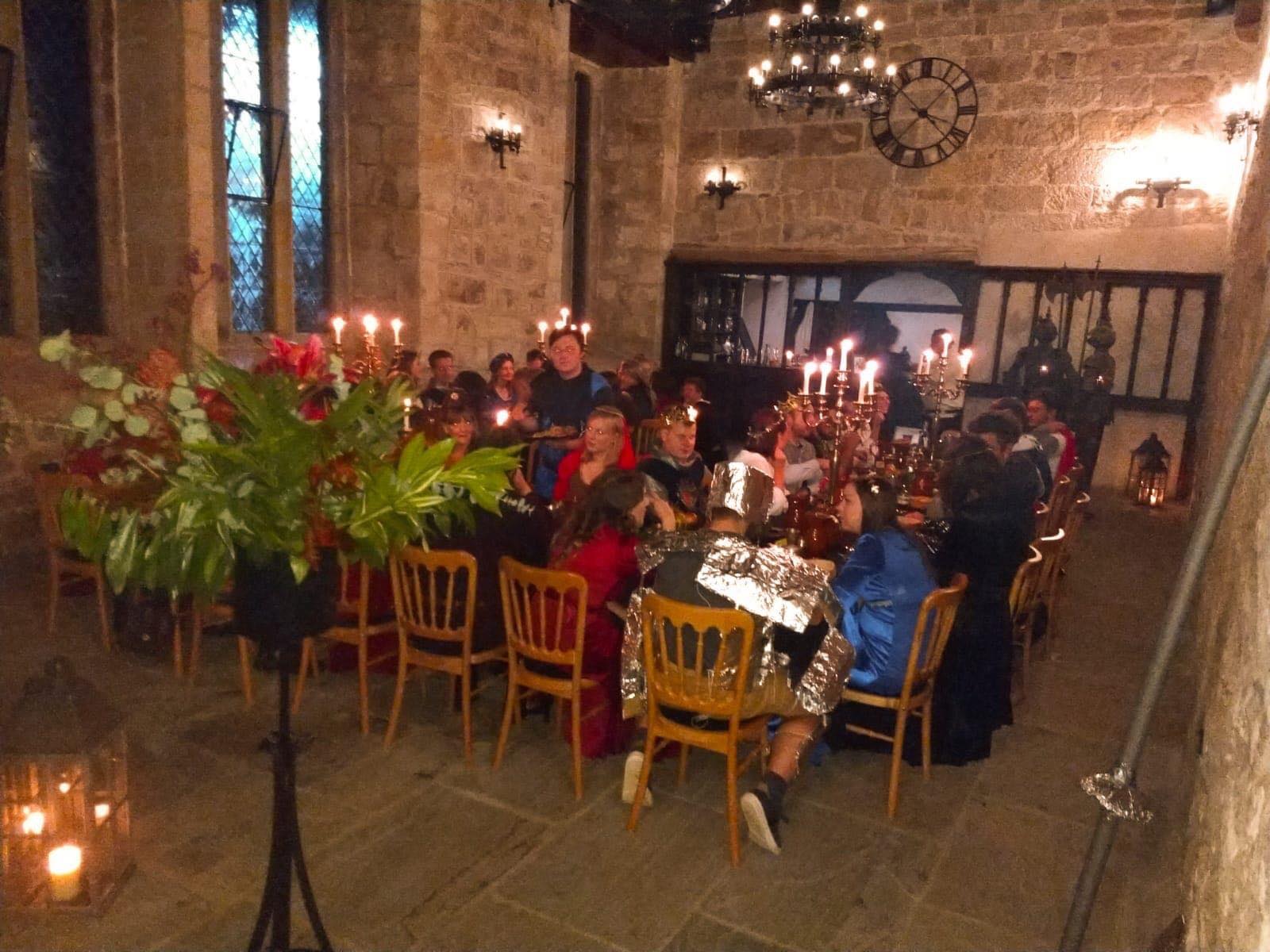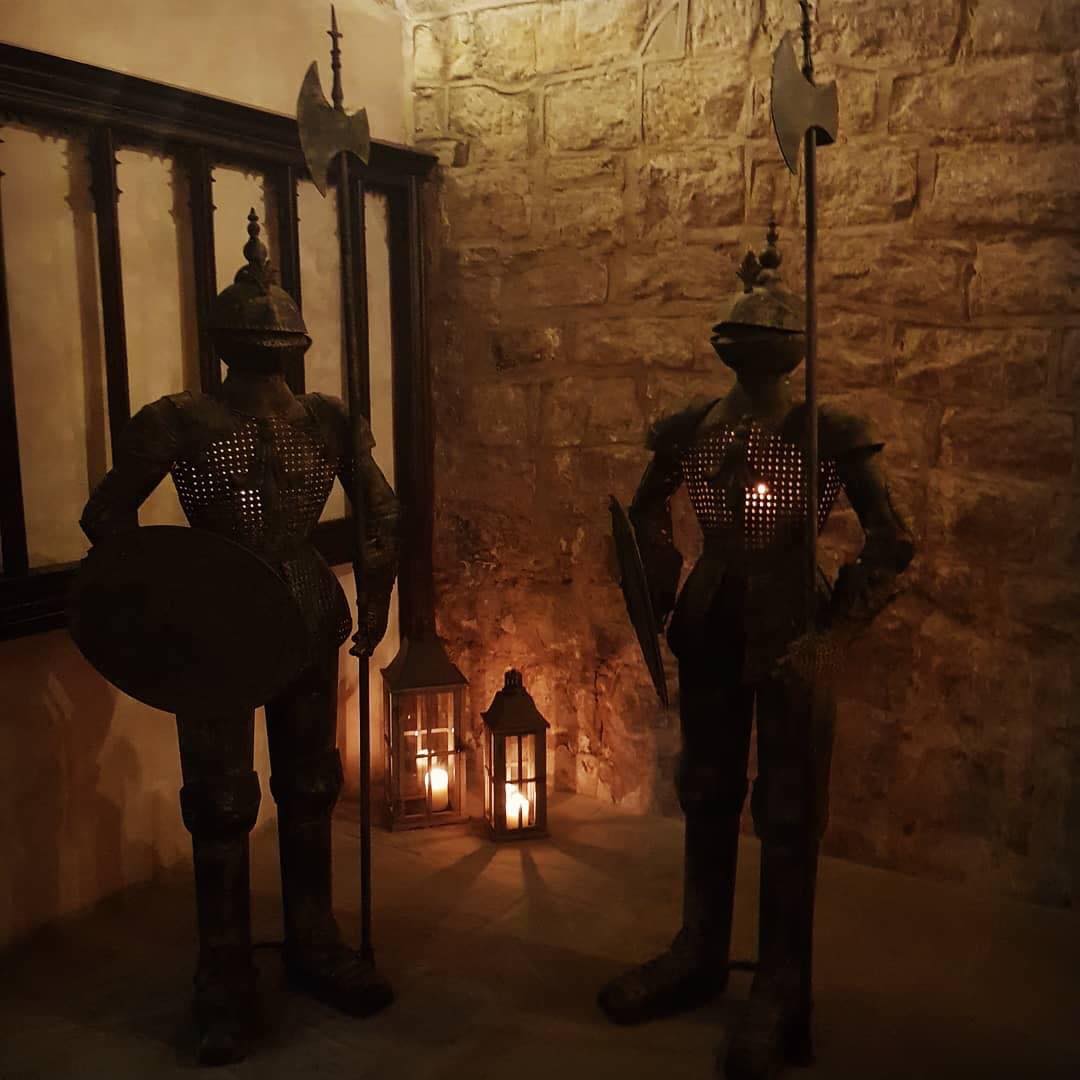 Afterwards
Riding your mare home in the dark is not recommended.
You may be mistaken for a poacher or robbed at sword point! If you are looking to book on a midweek night we recommend you stay next door at the Barden Bunk Barn which sleeps up to 20, and is an ideal stopover so you can really enjoy the night without worrying about getting home.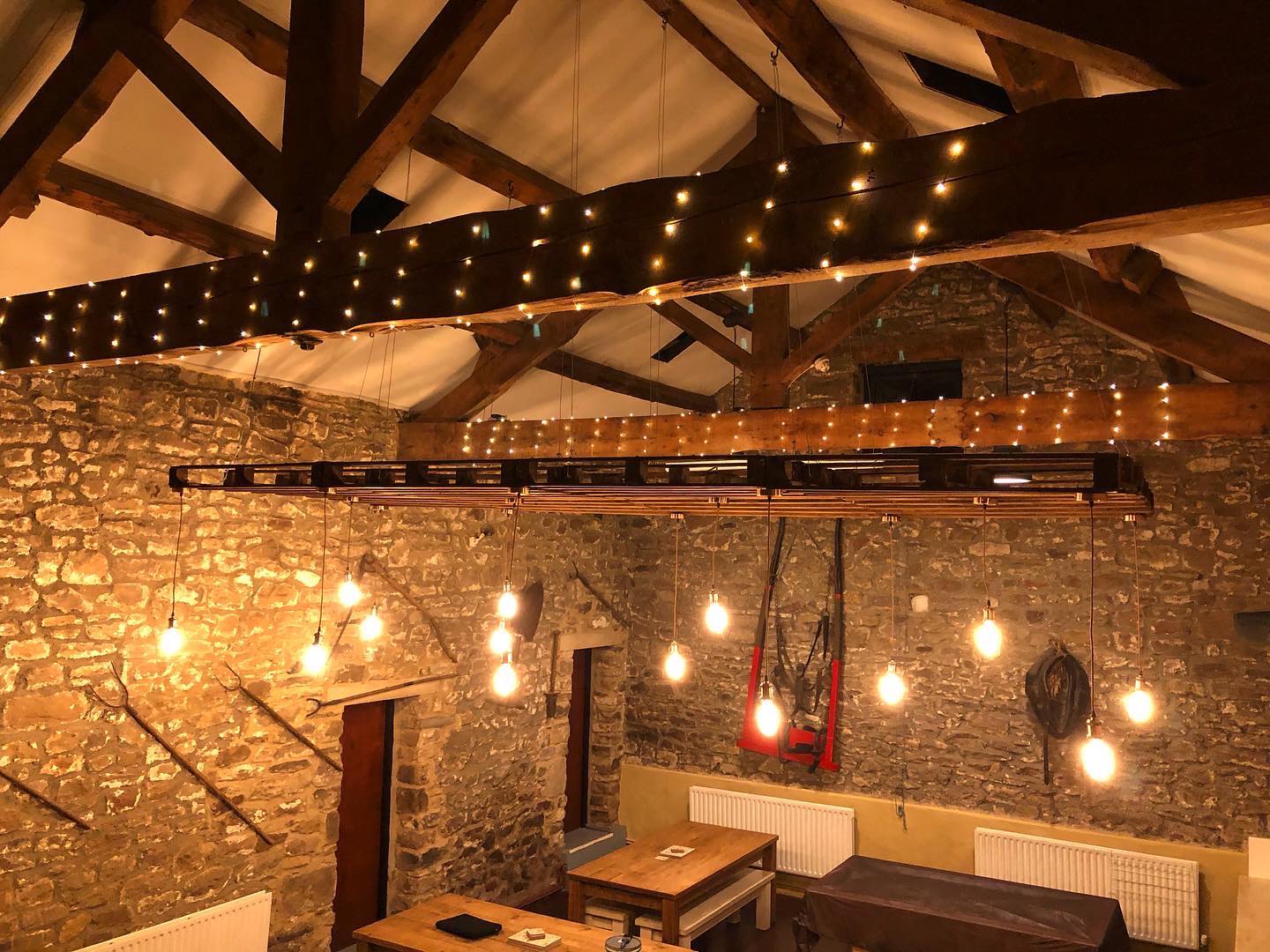 Visit us
The Priests House
Barden Tower
Bolton Abbey
Skipton
North Yorkshire
BD23 6AS